Oil Prices Rally on Venezuelan Supply Disruptions
7 June 2018, 13: 09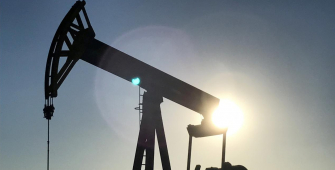 Oil prices rallied on Thursday to pare some of the prior session's losses, propped up by declining exports by OPEC-member Venezuela.
Brent crude futures traded up 33 cents or 0.4 percent, to $75.69 per barrel. Meanwhile, U.S. WTI crude rose 33 cents or 0.6 percent at $65.11 per barrel. It finished the prior session 1.2 percent lower at $64.73 per barrel.
Venezuela, a member of the OPEC,is lagging in shipping crude to clients from its main oil export port for almost a month, according to Reuters data, as chronic postponements threaten to breach state-run PDVSA's crude supply contracts if they are not quickly delivered.
Tankers waiting to load over 24 million barrels of crude,almost as much as PDVSA sippined in April, are waiting in the country's main oil port. Reuters data showed that the backlog is so serious, PDVSA advised some customers it may announce force majeure, allowing it to temporarily stop contracts if they do not take on new delivery terms.
Venezuela's supply troubles come amid voluntary production cuts by OPEC which have been implemented since 2017 in order to rebalance the market and drive up prices. The cartel is slated to meet at its headquarters in Vienna, along with top producer but non-OPEC member Russia, on June 22 to talk about production policy.
Iran, a member of OPEC, said on Wednesday that a production boost was not up for consideration as the market was steady and prices were good.